+ WORKSHOPS COMING UP! +
We have lots of exciting workshops coming up at TMA HQ. Try a new technique, learn a new skill and meet new people. We can't wait to welcome you to our creative hub!
Workshop Terms and Conditions
General Information:
Workshops will take place at our studio - The Make Arcade, Unit 11, Boathouse Meadow Business Park, Cherry Orchard Lane, Salisbury SP2 7LD.  Access to the building is step free, bar a small door frame. There is plenty of parking available outside the building. 
Your workshop will consist of a tutorial on the craft, followed by a practical session. The workshop will be prepared for you upon arrival, with each participant given a set workspace and stool. 
Each class is limited in number of participants depending on the type of craft. The number of places available will be noted on our website, and if a class is full, a waiting list will be created.
The minimum age to participate in a workshop is sixteen.
We reserve the right to cancel or postpone a workshop due to unforeseen circumstances including illness or under-subscription. In this situation you will be offered either a new date for the course or a full refund.   We will of course contact you as soon as possible if this situation arises.
Refreshments (tea/coffee/biscuits) will be available at each workshop. Please contact us if you have any dietary requirements (gluten/dairy free etc). 
Please note: there is a toilet available upstairs. This can only be accessed by stairs, there is no lift access in the building. 
If you are on a full day workshop, the workshop leader will advise as to whether participants need to bring lunch and how long the lunch break will last for. There is a fridge available upstairs for lunch boxes and food. 
Workshop leaders may take photos at the session. Please let us know in advance if you do not want to be photographed. Photographs may be used by both The Make Arcade and the workshop leader in published / digital media, as well as social media / websites.
Health and Safety:
Although the majority of tools and equipment you will be using are safe, on occasion you may be required to operate hot or sharp items (irons, scalpels, sewing machines, etc).
Workshop leaders will be happy to help and may step in if they feel you are unable to operate equipment or tools safely. Please do not take offence at this; it is for your own safety. 
The Make Arcade does not accept responsibility for participants injuries caused by misuse or mistreatment of objects used within the workshop that could be classed as dangerous or unsafe. 
As The Make Arcade studio also functions as a working business space, there may be other items and furniture in close proximity that are not part of the workshop. These items are not to be used within the workshop or at any other point whilst in the building.
Hygiene and COVID-19:
We have a number of steps and procedures in place to keep both you and workshop leaders as safe as possible. Government guidance will be reviewed at all times and the procedures we implement or ask you to adhere to are subject to change. 
Should you be displaying any Covid symptoms, please do not attend the session, and contact us regarding this.
Individual workshop leaders may have reasonable additional requirements which they will notify you of in advance of the course.
If any member of your group does not wish to cooperate with these requests, follow appropriate hygiene requirements or adhere to social distancing, it is at the discretion of the workshop leader on the day as to whether the workshop continues / the individual can participate. No refund or compensation will be applicable in the instance of the workshop team not being confident that the workshop can proceed in a safe way.
In the instance of any local-lockdowns preventing the workshop taking place as planned, we will work closely with you on a case-by-case basis to make alternative arrangements.
This section will be updated as and when the Make Arcade deems appropriate in response to the ongoing Covid pandemic.
Payment:
Workshop fees must be paid in full on The Make Arcade website to confirm your place.   
If you need to cancel your place at a workshop, you must tell us . If you cancel with less than 10 working days notice but more than 5 working days notice, you will receive 50% of your payment.  If you are booked onto a workshop but do not turn up on the day, or give less than five days notice, you will not receive a refund.
VAT - All payments due are inclusive of VAT (unless otherwise stated).
International Transactions - If processing the payment from abroad (outside of the UK) the sender is liable for all and any transaction charges / exchange fees.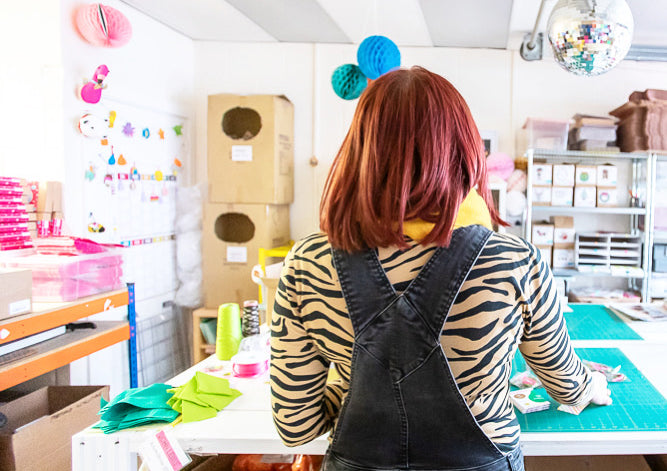 Work with us!
We are always looking for people to become a workshop host. Any creative event is considered and we can even help and support you in setting up your workshop if it's your first time! Drop us an email and let us know what you do,
We'd LOVE to hear from you!